Bios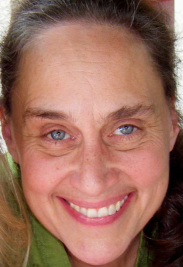 Jeannine Haas is Artistic Director of Pauline Productions. A member of Actors Equity Association since 1982, Jeannine acts and directs regionally with Pauline Productions, Hubbard Hall Theatre Company, Majestic Theater Co., New Century Theatre and others. She recently directed The Crucible at Hubbard Hall Theatre Company and the World Premier of BREASTLESS at Pauline Productions. This summer, she will play multiple roles in Real Live Theatre's Life and Death of Queen Margaret, adapted from Shakespeare by Dan Morbyne and Toby Bercovici. In the Fall, she will be directing the touring production of BREASTLESS.

---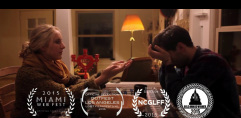 ABOUT DAN AND LISHA:
Dan Robert and Lisha Brooks are Valley natives who met at Pioneer Valley Performing Arts Public Charter School, aka PVPA. There they developed their first original play, Mayflower Plantation, which would go on to have its professional debut with Pauline Productions at Historic Northampton. They are both graduates of Emerson College, where they continued to make theater together and began creating sketches with Handsome Lady Comedy. Their original series BEARDS marks their first full collaboration on film. Episodes of BEARDS have played Miami Web Fest, DC Web Fest (Gold Winner), Brooklyn Web Fest (Best Actor: Dan Robert) and Outfest in Los Angeles among others.
---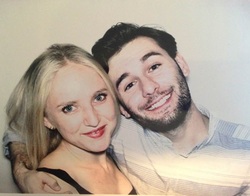 ABOUT BEARDS:
BEARDS is a darkly comedic series that explores larger-than-life married couples living in different eras, in which one or both of the members of the marriage is struggling with their sexuality. It's now featured on Zooey Dechanel's media platform Hello Giggles.



---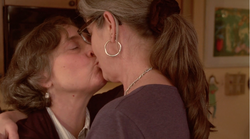 ABOUT THE ANTS:
Directed by Elisha Yaffe, The Ants tells the story of two creative but directionless teenage twins, Bobby (Dan Robert) and Lu (Tony Award nominated Emily Skeggs of Fun Home), who are forced to face the realities of growing up the winter break of their senior year of high school. Featuring Valley favorites Jeannine Haas, Julie Waggoner and Bill Dwight.

---
Associate artists Pauline'S 2015 Season
(Musician and Composer for An Iliad)John Sheldon is the definition of a life lived in music. A guitar prodigy who was working professionally at age 14, including a stint as Van Morrison's lead guitarist at 17, John has gone on to write hundreds of songs, including 'September Grass' which appeared on a platinum album by James Taylor. John has also composed for film and theater, conducted workshops in songwriting and composition, and taught private lessons for 30 years.
"A great player." - Jimi Hendrix
"An amazing songwriter... really wonderful songs." - James Taylor
"A guitar genius." - The Valley Advocate
"One of the great guitarists of our time." - National Public Radio
"An uncanny gift for conjuring the wild spirit." - Huffington Post

---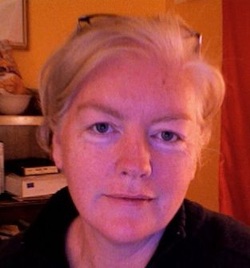 Sheila Siracusa:(An Iliad, Director) is cofounder and director of The August Company, directing first folio Shakespeare with Taming of the Shrew, King Lear, and others. Other credits with August Company: OnWords: Gone, OnWords: Chekhov. Chester Theatre Company: Mercy of a Storm, Blackbird and the New England premiere of Campbell and Columbus's adaptation of Crime and Punishment. Abingdon Theatre Company: Personals. New Century Theatre: Sunset Limited and The How and the Why. She received the Social Justice Theatre award from The Kennedy Center American College Theatre Festival for her original play Water. Sheila is a founding member of the KO Festival of Performance. Upcoming: the opera On The Air at the University of Massachusetts and Memory House at Chester Theatre Company.


---